The Hate U Give meets Just Mercy in this unflinching yet uplifting first novel that explores the racist injustices in the American justice system.
​
"An incredible and searing examination of the often tragic
collision of racism and a flawed criminal justice system. Read and reread ... and reared again." --Nic Stone, #1 New York Times bestselling author of Dear Martin

"Harrowing and worthwhile; a call-to-action from the anti-racist insights of a generation of black activists." --Kirkus, starred review
​
"Activist Johnson's powerful debut is a timely testimony that echoes the social realities behind today's #BlackLivesMatter protests." --Publishers Weekly, starred review
​
"This is My America promises a powerful story about racial injustice, featuring stunning prose reminiscent of Nic Stone and Angie Thomas." --Paste Magazine

"This strong debut will strike home with socially conscious readers." --Booklist

"A strong debut. Will appeal to readers of Angie Thomas and fans of criminal justice podcasts like Serial and In the Dark." --SLJ
KIM JOHNSON held leadership positions in social justice organizations as a teen and in college. She's now a college administrator who maintains civic engagement throughout the community while also mentoring Black student activists and leaders. She is also the graduate advisor and member of an historically Black sorority. This Is My America is her debut novel and explores racial injustice against innocent Black men who are criminally sentenced and the families left behind to pick up the pieces. She holds degrees from the University of Oregon and the University of Maryland, College Park.
​
Podcasts and Audio
Every week, seventeen-year-old Tracy Beaumont writes letters to Innocence X, asking them to help her father, an innocent Black man on death row. After seven years, Tracy is running out of time—her dad has 267 days left.
​
Then one night changes everything. The police arrive, pounding on the door, and Tracy's older brother, Jamal, goes from being a bright, promising track star to a "thug" on the run, accused of killing a white girl. Determined to save her brother, Tracy investigates what really happened between Jamal and Angela down at the Pike. And as Tracy discovers the racist history that still haunts her small town's present, she begins to wonder if she's lighting the torch that will illuminate her family's innocence . . . or lighting the fuse that will cause her world to explode.
​
Kim Johnson's gripping debut is a revelation—an incendiary, crucial look at the American justice system delivered as an uplifting read where love conquers hate and justice is delivered in the face of injustice.
​
THIS IS MY AMERICA is planned for publication July 28, 2020 by Random House Children's Books.
A frank conversation about YA literature, police brutality, and the nuances of Black storytelling
#SummerReads: 14 Books By Black Authors To Add To Your Bookshelf
The 15 Best Young Adult Books You Literally Won't Be Able to Put Down This Year
Starred Review: Harrowing and worthwhile; a call-to-action from the anti-racist insights of a generation of black activists.
20 YA Books By Black Authors We're Excited To Read In The Latter Half Of 2020
18 YA Books to Diversify Your Kids' Bookshelves and Teach Them to Become Better Allies
Anti-Racism Resources for Parents and Kids
Most anticipated YA books of the summer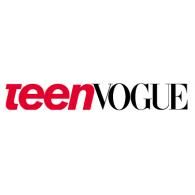 Books by Black Authors We're Reading in 2020
10 Antiracist Books for Young Adults
Buzz Books 2020 presents passionate readers with some of the same insider's look at 44 books on the way.
A Collection of Books by Black Authors to Read and Share
17 New YA Books by Black Authors to Support—Now and Always
FOR FILM/TV RELATED INQUIRIES
Mary Pender
United Talent Agency
Andrea Brown Literary Agency, Inc.
2225 East Bayshore Road, Suite 200
Palo Alto, CA 94303